You may purchase directly from Hutton Metalcrafts, Inc. by calling; 1(570) 972-6331 cell
Prices are showroom pick up.
Add 15% to 30% for shipping cost, please call.
Purchase online from Amazon, Etsy, or Houzz.
​Shop buttons connect to our Amazon store.
Solid copper, made in the USA.
Please call ahead for winter hours.
570 972 6331.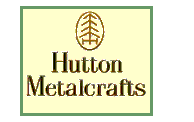 Hand crafted for over 50 years in our studio .
solid copper

outdoor

lanterns


antique copper lamp
copper

lighting

copper pendant
copper wall lamp

copper

post lamp


copper chandelier copper ceiling lamp
Made in the USA. Established in 1973



1812 Route 940,
Pocono Pines,
PA 18350


Please call if you have

any

questions
on our products.
1(570)972-6331
Off the wall Philadelphia Lanterns.
Handcrafted solid copper lighting
fixtures since 1973. These are
made for outdoor wet location or
indoor. All created here in our
studio in Pocono Pines,
Pennsylvania.
Wall lights, hanging pendants,
chandeliers, ceiling fixtures and
post lanterns.
All the solid copper wall art is
made by Xian. Many wall
sculptures are on display in our
showroom. Also, custom designs
will be made for you. Each piece
is hand drawn first, then hand cut
by Xian in our studio workshop.
Many pieces of copper jewelry are
on display all made by Xian.
Custom pieces can be made as well.
Fine pewter Christmas ornament
also made in our studio.
All ornaments start as wood or
clay originals made by Xian and Tom.
These original figures are used to
create a casting mold in our casting
room. After mold is cured and
volcanized it is used to make the
castings. All in lead free fine pewter.
Beautiful to decorate. your tree and
home.
Greeting cards from Xian's original
oil paintings come with envelopes
and are a wonderful keepsake
souvenir gift. These are printed here.
Xian also has larger prints of her
paintings, some framed and some on
wood backing. All made in the USA.
Our lighting fixtures are also for sale on:
Our Show Room Hours
Tuesday to Saturday 9am to 5pm, Sunday 11am to 3pm.
Closed Monday, and Winter limited please call ahead. (570) 972 6331
​