You may purchase directly from Hutton Metalcrafts, Inc. by calling; 1(570) 972-6331 cell
​
Prices are showroom pick up.
Add 15% to 30% for shipping cost, please call.
​
Or direct on line from Amazon, Etsy, or Houzz.​
​
​
Shop buttons connect to our Amazon store.
​
Solid copper, made in the USA.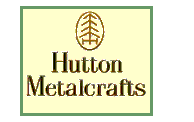 solid copper

outdoor

lanterns


antique copper lamp
copper

lighting

copper pendant
copper wall lamp

copper

post lamp


copper chandelier
copper ceiling lamp copper candle lamp copper chandelier
Hand crafted for over 50 years in our studio .
Made in the USA. Established in 1973

1812 Route 940,
Pocono Pines,
PA 18350

Please call if you have questions on our products.
(570)972-6331 1(888)479-1748
Our lamps are for Sale on:
Off the wall Philadelphia Lanterns.
Our Show Room Hours
Tuesday to Saturday 10am to 5pm
Sunday and Winter limited please call ahead. (570) 972 6331
Showroom Closed February 1 to March 1 please call.