copper/ porch & patio/ outdoor lighting products.
Outdoor wall lighting, pendant lights, post lantern. Clear glass lantern,
Silhouette lanterns, Chandeliers, Candle lamp.
You may purchase directly from Hutton Metalcrafts, Inc.
Calling or text our iPhone 1(570) 972-6331 email hutlamp@epix.net
Any question please let us know.
Out of stock or made to order lanterns please contact us directly.
Prices are showroom pick up. In cart prices include boxing & shipping.
1812 Route 940, Pocono Pines, PA 18350 USA
Add 15% to 30% for shipping cost, please call.
Purchase online from Amazon, Etsy, or Houzz.​
Solid copper, made in the USA.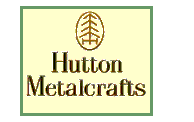 Hand crafted for over 50 years in our studio .
post lamp, real copper, outdoor post lights, post mounts, copper post fixture, runway lamp, post lantern, antique copper
solid copper lamp, outdoor lantern, antique copper, wall lighting, handmade in USA, wall mounted, exterior, front porch, garage doorway, entryway, log home lighting, cottage lantern, rustic.
post lamp, clear glass lantern, ceiling fixture, chandeliers, silhouette lanterns

Large copper outdoor lights, copper outdoor ceiling light, copper outdoor hanging lantern,
Copper outdoor pendant light, solid copper outdoor wall lights, outdoor wall lighting,
Copper outdoor lighting, copper outdoor hanging light, copper porch light, real copper
Outdoor lighting, copper/ porch & patio/ outdoor lighting products, copper antique porch lights, traditional copper outdoor wall light, vintage copper outdoor lighting
entry light, stairway light, copper hanging lamp, colonial hanging lights, copper pendant lighting, drum pendant light, antique copper pendant lights, drum lighting fixture,
pendant light fixtures, copper pendant light, copper hanging light fixture, copper hanging pendant light, antique copper hanging light

copper outdoor lantern, porch light, outdoor lantern, wall lighting, lighting fixture, real copper, cottage light, copper light, cabin lantern,
log home light, entry light, outdoor patio light, exterior copper lantern, garage lamp, front door light
Hutton Metalcrafts showroom will be closed at noon on September 30 to celebrate the marriage of
Megan and Mary Beth.
We will be open on Sunday October 1st 9am to 3 pm.
Click here for more pages.