copper/ porch & patio/ outdoor lighting products.
Outdoor wall lighting, pendant lights, post lantern. Clear glass lantern,
Silhouette lanterns, Chandeliers, Candle lamp.
You may purchase directly from Hutton Metalcrafts, Inc.
Calling or text our iPhone 1(570) 972-6331 email hutlamp@epix.net
Any question please let us know.
Out of stock or made to order lanterns please contact us directly.
Prices are showroom pick up. In cart prices include boxing & shipping.
1812 Route 940, Pocono Pines, PA 18350 USA
Add 15% to 30% for shipping cost, please call.
Purchase online from Amazon, Etsy, or Houzz.​
Solid copper, made in the USA.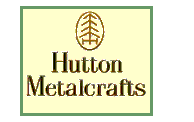 Hand crafted for over 50 years in our studio .
post lamp, real copper, outdoor post lights, post mounts, copper post fixture, runway lamp, post lantern, antique copper
solid copper lamp, outdoor lantern, antique copper, wall lighting, handmade in USA, wall mounted, exterior, front porch, garage doorway, entryway, log home lighting, cottage lantern, rustic.
post lamp, clear glass lantern, ceiling fixture, chandeliers, silhouette lanterns

Large copper outdoor lights, copper outdoor ceiling light, copper outdoor hanging lantern,
Copper outdoor pendant light, solid copper outdoor wall lights, outdoor wall lighting,
Copper outdoor lighting, copper outdoor hanging light, copper porch light, real copper
Outdoor lighting, copper/ porch & patio/ outdoor lighting products, copper antique porch lights, traditional copper outdoor wall light, vintage copper outdoor lighting
entry light, stairway light, copper hanging lamp, colonial hanging lights, copper pendant lighting, drum pendant light, antique copper pendant lights, drum lighting fixture,
pendant light fixtures, copper pendant light, copper hanging light fixture, copper hanging pendant light, antique copper hanging light

copper outdoor lantern, porch light, outdoor lantern, wall lighting, lighting fixture, real copper, cottage light, copper light, cabin lantern,
log home light, entry light, outdoor patio light, exterior copper lantern, garage lamp, front door light
Hutton Metalcrafts showroom will be closed at noon on September 30 to celebrate the marriage of
Megan and Mary Beth.
We will be open on Sunday October 1st 9am to 3 pm.
Click here for more pages.
Hutton's Hut to Hutton Metalcrafts, Inc.
The dream began in 1963 when Ray Hutton built a cedar log home in Pocono Pines, Pennsylvania. He could not find lamps to fit the beauty and quality of his new home. Using his creative abilities, he created copper lanterns having the same beauty, quality and longevity found in his home. In 1973 Raymond and Dorothy Hutton, founders of Hutton's Hut, began producing high-quality hand-crafted lighting fixtures for sale to the general public. For over five decades we have enjoyed creating lighting fixtures for private homes, restaurants, resort communities and government centers.
Our lighting fixtures of today from Hutton Metalcrafts Inc. adhere to the same high standards Mr. Hutton built into his first fixtures in the 1960s. Today our studio is run by Thomas Hutton who hand crafts solid copper lanterns with distinctive glass choices and beautiful antique finishes in our Pocono Pines, Pennsylvania studio.
We are dedicated to lighting your home, office, lodge, camp, restaurant, community or commercial building for generations to come.
100 % satisfaction guaranteed. We use only the highest quality materials and electrical parts. All our pendants, chandeliers, wall and post lanterns made for wet, damp or dry location. We hand make all lamp parts, spun cups, doors, hinges, scroll work, handles and bars. This is done to create heirloom quality lanterns for you.
We have ten styles and over seventy-six different lanterns.
Owners, husband and wife, Thomas R Hutton and Xian W Xian
welcome you to call or visit our show room.
Custom wall lanterns.
Xian welcomes you to the showroom.
Custom orders.
We accept custom orders. All orders are approved by the customer. A paid deposit signals the customer accepts the proposed order by sketches and an invoice provided by Hutton Metalcrafts, Inc. There are no returns on custom orders. If by circumstances out of the customers control the customer can not satisfy the balance due, the item will be offered for sale at the Hutton showroom and web site. At the time the item is sold 100% of the monies paid by the customer will be returned to the customer.